OK ... so that's pretty corny but I couldn't help myself, sorry!
There's is only a bit over 2 weeks until The Fall Quilt Market in Houston ... and although I must say I do perform better under pressure ... this is cutting it a bit fine ... even for me!
At the last Quilt Market we were very lucky to have access to a vehicle, a ladder & masses of props to help decorate our stand ... thank you Anna!!! This time Houston is a little too far away from each of our homes to have access to all of the luxuries that we enjoyed last market.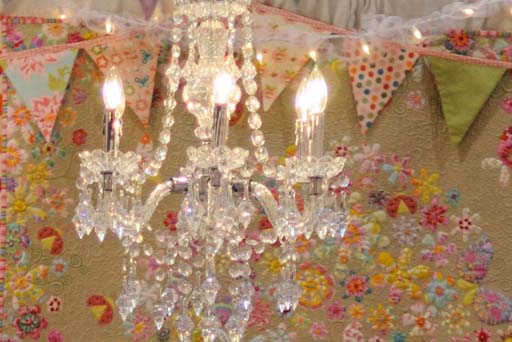 So I am putting out a call for help to anyone who might be willing to lend us ...
* a small step ladder
* a small trolley that we can use to move around stock
* any props that would help to decorate the stand ... a small white bookcase, a seat or bench and any other 'dressings' that we could borrow to make the stand look good.
* power boards & extention cords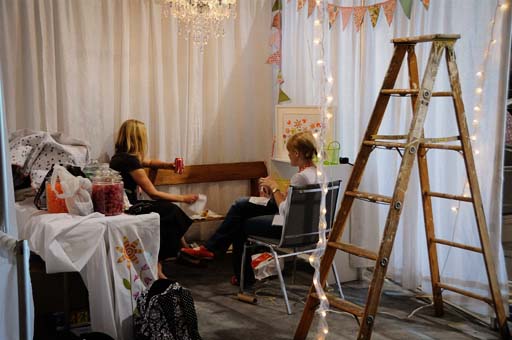 The catch is that we would need you to deliver the items on setup day and collect them at the end of the market ....
So what's in it for me? .... I hear you ask ... 
I will provide a full days tuition in return for your time and the loan of your 'stuff' ... yep that's right your very own private class!!!
... unless of course there are a couple of you that we borrow stuff from and then it would just be your very own private class with someone else in it!
Just a couple of things that you should keep in mind ...
You don't have to be able to lend us everything ... even one item from the list would be a terrific help!
First in best dressed ... well first in with the best stuff, best dressed :) 
You would need access to a suitable sewing machine that is capable of free motion stitching and be free to attend the class on either the 2nd or 3rd of November.   
Unfortunately this bartering arrangement is NOT available to axe murderers or anyone previously involved in a chainsaw massacre of any sort .... sorry, I don't mean to be prejudiced against you .... I'm sure you really are just misunderstood!
If you think that you might be able to help please email me and we can discuss it further. (for some maddening reason I can't get this link to work so you can access the link to my email address in the sidebar to the left of the photo of me sewing in this post, thanks!)
Thanks!!!
Kelliex